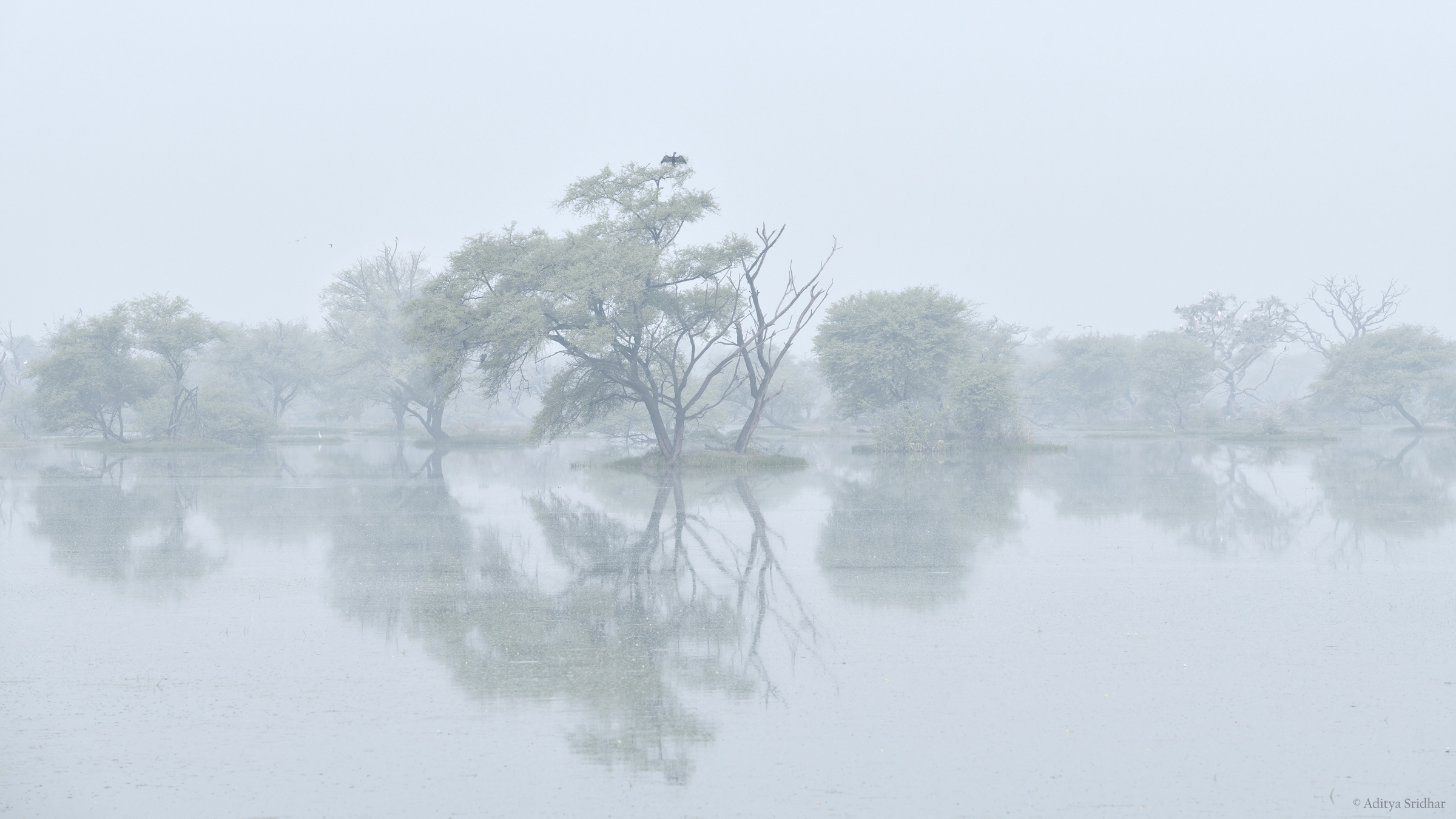 When I was putting together my cheat-sheet of ideas and compositions before my trip to Bharatpur, there was one species that left me scratching my head on more than one occasion – the Oriental Darter. These birds are dime a dozen at the park, but I find them incredibly challenging to photograph for exactly that reason. Just how do you showcase such an iconic and well-photographed species in a new light?
Focus on the landscape instead, of course.
Perspective.
I found this lone Darter fanning its wings on a tree in the middle of seeming nothingness. The early morning mist lent the scene a beautiful, painterly feel. Finding a working composition was a bit of a task, however. What I was looking for was an image design that accurately reflected the idyllic weather conditions, the mood, and the spectacular habitat of this species.
Despite the apparent simplicity of the landscape, even minute changes in my perspective caused noticeable shifts in the balance of the frame. After fumbling around for about 15 minutes, I eventually settled on this rather unorthodox centred composition.
Looking back, I certainly got lucky with many aspects of this image. If you look closely, you can see the park's famous Painted Stork colony towards the edge of the frame on the right. The mist also lasted far longer on this particular morning than it usually does, so I was able to take my time with finding the right composition for this scene.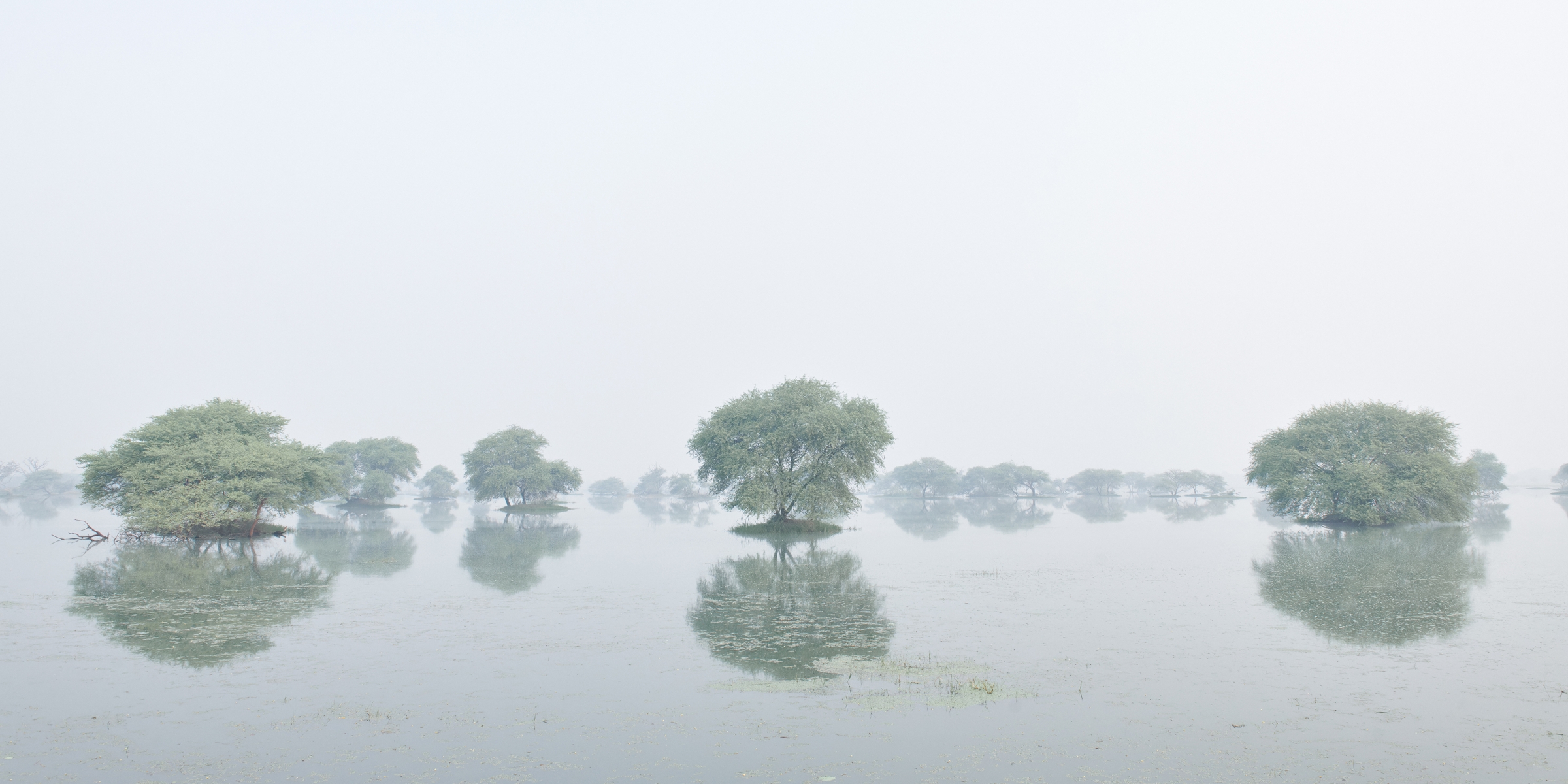 Well then, I hope you're enjoying this series as much as I am! It's been really nice to unwind and relive some of the moments from my trip, and sharing them on this blog has been a lot of fun. On that note, I'll see you in the next one!