One of my main goals as a bird photographer is to showcase the local species in a different light. This year, I wasn't expecting to do much over the summer but, to my pleasant surprise, I've been proven wrong.
I've been fortunate enough to have been able to spend some time with Little Grebes at a local pond, and I wanted to share some of the images in this post. It's going to be a relatively short blog post but, hopefully, I'll have more content to upload over the next few months.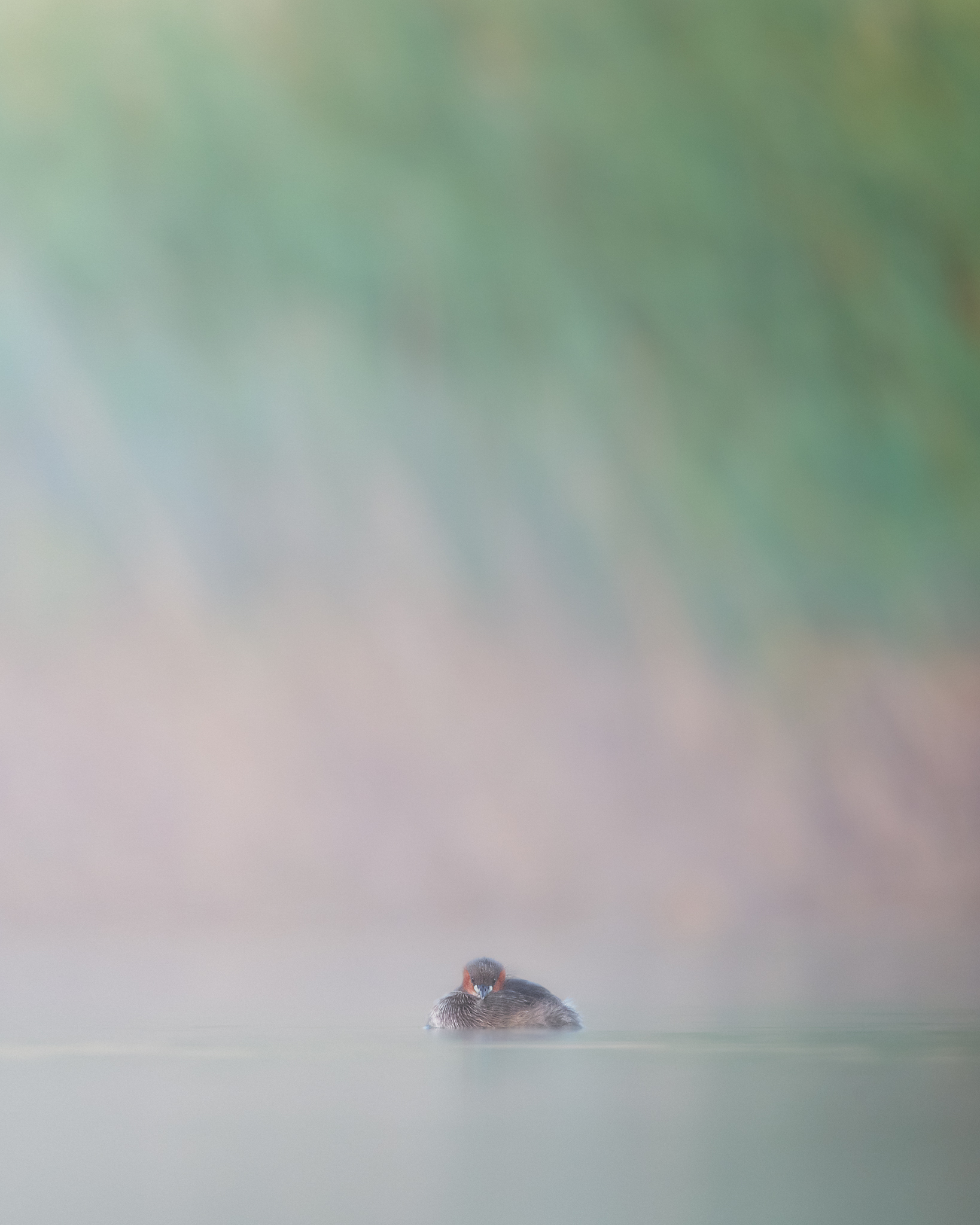 A low-hanging mist made for some really soft, pleasing tones before sunrise. I decided to crop this shot vertically to showcase as much of the background as possible. I love the Grebe's head-on pose here.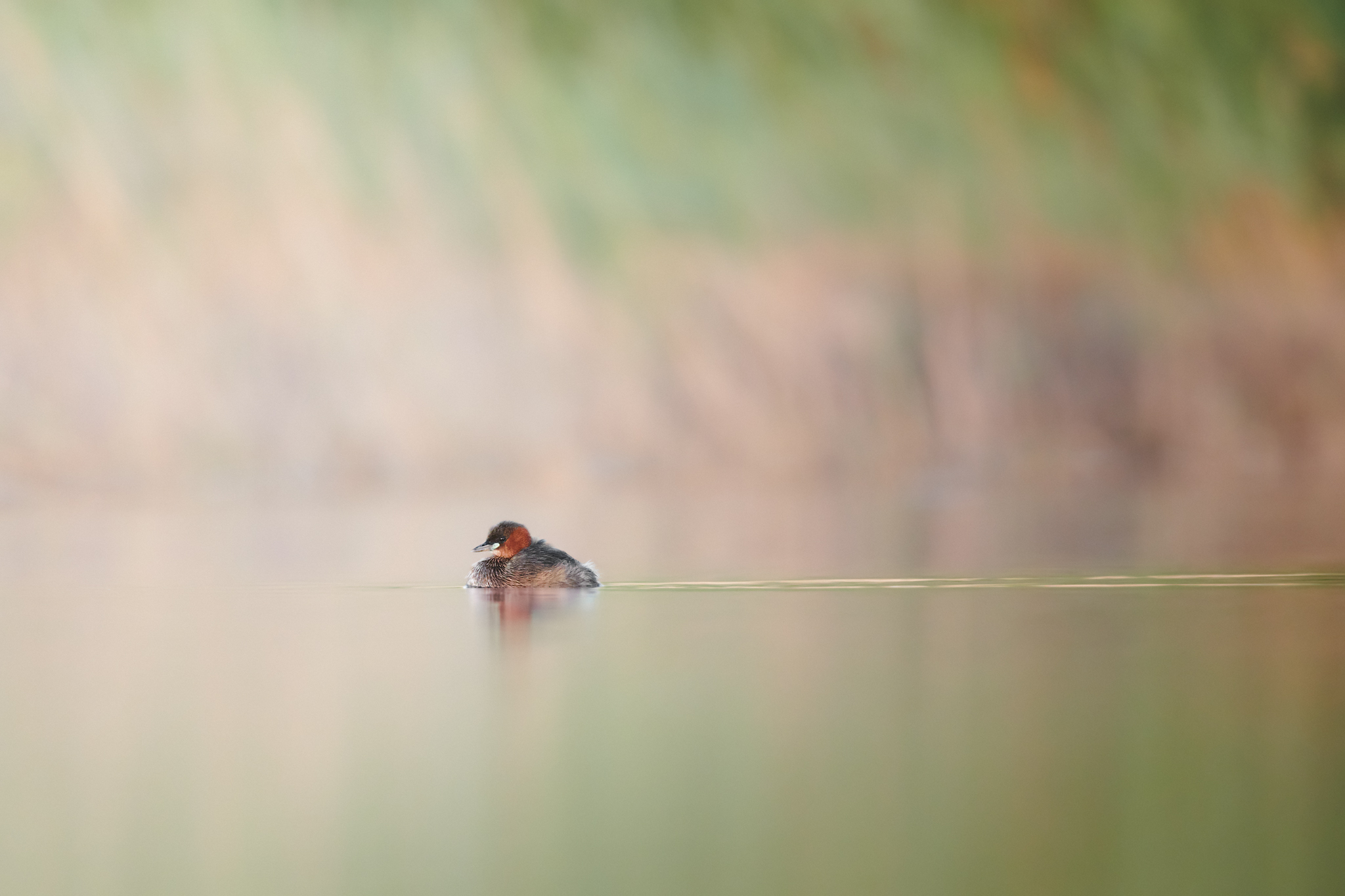 The light was quite low and getting sharp results was a massive challenge. Beyond the struggles that my camera faced with focusing in such low light, I had to drop my shutter speed to keep the ISO at a comfortable level. As the sun rose, much of the earlier focusing issues were laid to rest. However, I was now faced with a different set of problems. The reeds surrounding the pond caught most of the early morning light. The bright reeds caused some weird patterns in the background and were highly distracting. I had to resort to manual focus as they caused my camera's AF system to go haywire.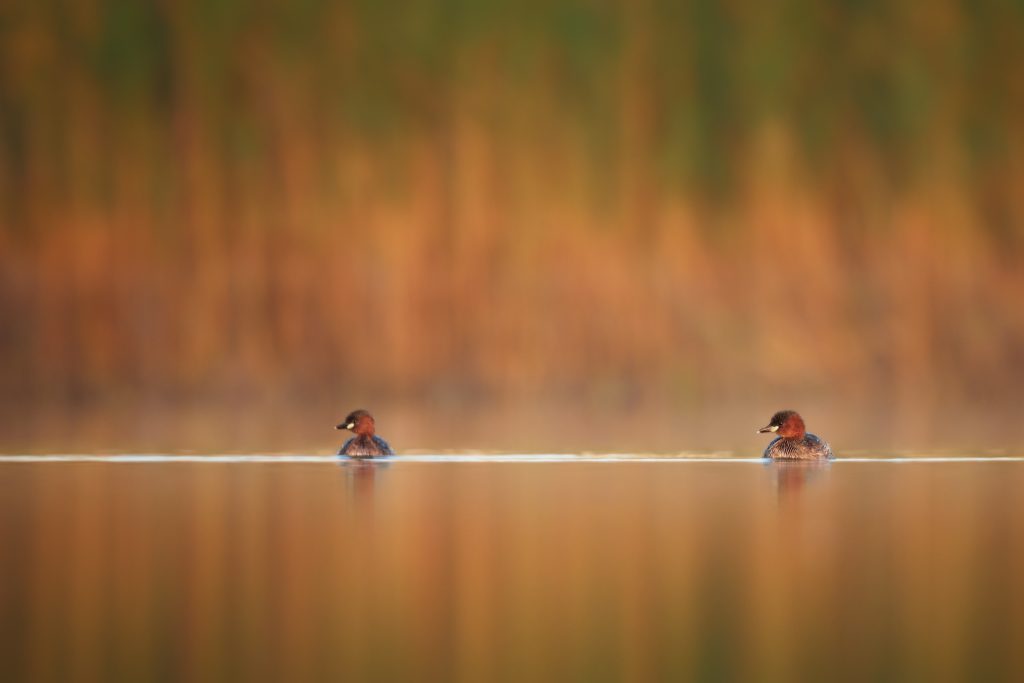 Another consequence of shooting during sunrise was heat distortion. It is a common problem when photographing waterbirds and can cause unsharp results and smudged feathers, and there really is nothing you can do about it other than to wait for a gentle breeze. At this point, I decided to pack up and just enjoy watching the Grebes do their thing. I came away with a few images that I'm quite happy with, and no doubt I'll be going back very soon!